Tags
Related Posts
Share This
Algren – Bled
Hey music junkie! First time here? Click over to http://insomniaradio.net/subscribe/ and get all of our content (tons of music) delivered for free. Enjoy your time here, and keep it loud!
These are words that have been used to describe Algren, a fresh rock band from Chicago that has burst onto the local music scene with their unique blend of introspective lyrics, searing guitar riffs, grooving rhythms and dynamic songwriting.
Although just formed in July 2006 the members of Algren bring with them a rich musical history that has aided their rapid development as a band. Vocalist Aaron Priest, Guitarist Jonathan Iseman and Bassist Jason Holly played together for three years in the band Amici, a group out of Valparaiso, Indiana that received numerous accolades and significant regional radio airplay for tracks on the 2003 release, "801 EP". After a two year musical hiatus, the three friends reconnected in Chicago last year and formed Algren with new drummer Ben Brown.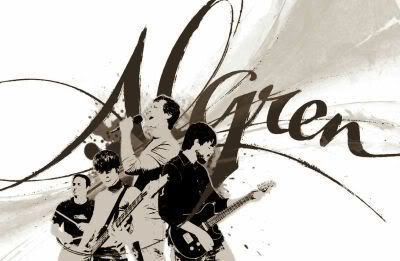 Algren hit the ground running, quickly building a repertoire of songs that are difficult to label into one specific genre. Known for their inspiringly energetic sets, Algren has played gigs at numerous Chicagoland bars and clubs throughout spring 2007, including highlight performances at Double Door, Cubby Bear, Elbo Room, and Martyr's. The band is quickly building up a devoted fan base with the help of various media outlets, such as Fearless Radio, the Red Eye, Rock Chicago on CANTV-19, The Local Tourist, and 97.9 The Loop which featured Algren's "Bled" on Erin Carman's Local Music Monday program.
All four members are dedicated and driven musicians, performers, and promoters looking to make a name for themselves in the regional and national market while performing the music they love. The group recorded a new demo in December and looks to record a full-length album for a summer/fall 2008 release. Please feel free to contact the band via AlgrenMusic@gmail.com.
Artist – Algren
Track – Bled
Daily Dose – Algren – Bled mp3